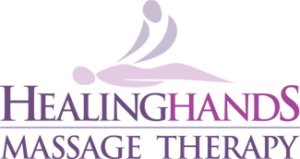 Our licensed massage therapists are skilled and dedicated to offering patients every opportunity to improve their mobility, pain and general well-being. We are passionate about the benefits of all massage techniques, incorporating a soothing, beautiful space for Healing Hands Massage Therapy into each of our two office locations. Pregnancy tables are available for our expecting patients.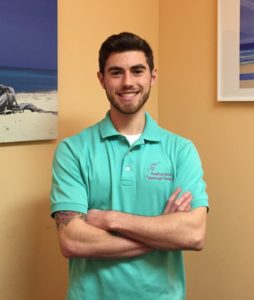 Shayne Prentiss, LMT is a Licensed Massage Therapist who graduated from New York College with an Associate's Degree in Massage Therapy. While at NYC, he became skilled in Sports Massage, Deep Tissue, Medical, Swedish, Trigger Point, Stretching and Chair Massage. He then continued his education in New York City, studying Myofascial Release under John F. Barnes! Shayne loves learning new techniques to better help his patients.
Let Us Help You Become Pain Free and Resume a Normal, Active Life
Our Licensed Therapists Offer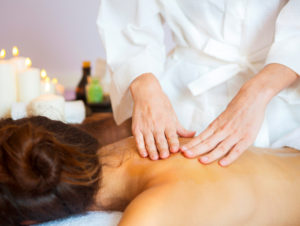 European/Swedish Massage
Focuses on the body's soft tissue to promote a balanced state of health. Techniques such as stroking, kneading, tapotement, vibration and friction can enhance and assist in the recovery from injuries. European Massage has been proven to decrease heart rate and blood pressure, improve circulation and lymph flow and increase the body's own pain killers called endorphins. It is also beneficial in pre and post sport events, stress reduction, improving joint movement, soothing muscle aches, pain, stiffness and decreasing spasms.

Hot Stone Therapy
An ancient art of healing by elements of mother nature to bring relief to tense muscles, stressed emotions and a weary spirit. By massaging with the deep penetrating heat of smoothed stones, your therapist is able to deeply and effectively work your muscles and balance your energy. Please note that this service has special time requirements and pricing.

Reflexology
A reflexologist uses their hands to apply gentle pressure to the feet. By working on specific points, the reflexologist can release blockages and restore the free flow of energy to the entire body. Tensions are eased and circulation is improved. The feet are the hardest working, yet most neglected part of the body! Treat them well by scheduling your reflexology session TODAY.

Sports Massage
Deep massage that assists with injury prevention, injury rehabilitation and improving athletic performances. Sports massage can also decrease recovery time to maximize performance during an event or training. Sports massage techniques can reduce fatigue, increase flexibility and prepare the mind and body for optimal performance.

Pregnancy Massage
Pregnancy massage is massage therapy specifically tailored for the expectant mother's needs with the use of a pregnancy massage table.

Myofascial Release
The myofascial release approach is a form of soft tissue therapy used to treat somatic dysfunction and resulting pain and restriction of motion.

Deep Tissue Massage
Slow, deep pressure strokes aimed at freeing congestion from muscle attachment sites and reorganizing chronically-contracted tissue.

Medical Massage
Normalization of soft tissue affected by stress, injury or illness through the use of manual techniques which will improve circulation to the affected area.

Cupping Therapy
Cupping is an alternative medicine & ancient method of treatment that has been around for about 5,000 years. In this manual therapy method, special cups are applied to key points of the body to create suction & increase blood flow to the affected area. The benefits of cupping therapy include the treatment of musculoskeletal injuries, loosening tissue stiffness and the reduction of migraines, chronic pain, swelling & inflammation. Cupping also is effective when used for myofascial release, deep tissue massage and toxin release.

Shiatsu
The application of soothing and comfortable pressure to various anatomical points on the body by the thumbs, fingers and the palms of the hands.
Chair Massage
This type of massage is a very portable form in which the client sits leaning forward with their head resting on a pad. This allows the massage therapist to have total access to their neck, shoulders and back.

At Healing Hands Massage Therapy, Our Treatments are Designed to
Relieve Tension & Stress
Eliminate Toxins
Improve Circulation
Relieve Headaches & Migraines
Increase Blood Supply
Relax Muscle Spasms
Speed Exercise Recovery
Reduce Swelling & Inflammation
Alleviate Repetitive-Motion Injuries