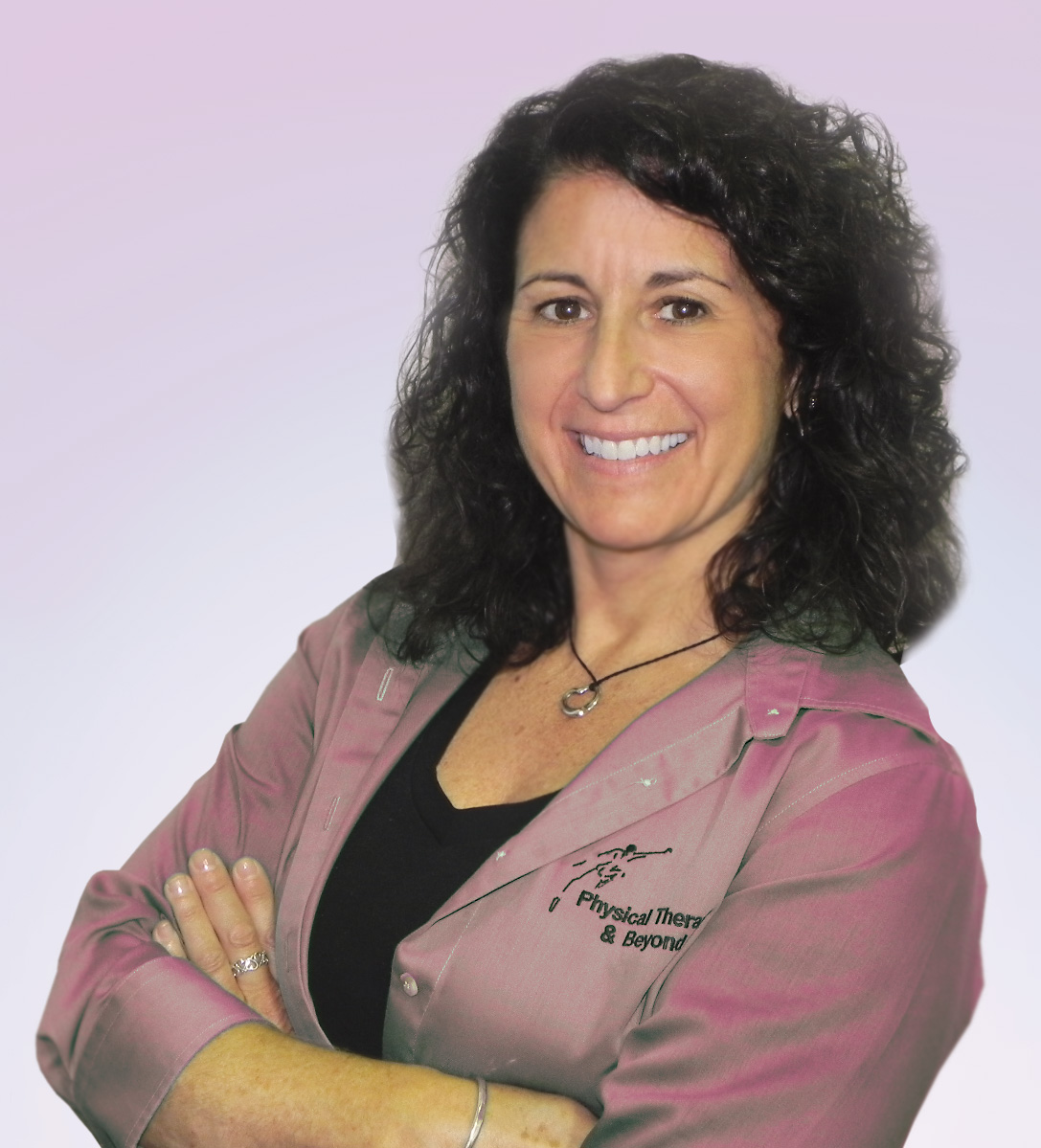 CINDI A. PRENTISS, MBA, PT, OCS, Cert. MDT, BSPTS, Cert. SST, Cert. SEAS, LMT
Owner
Cindi has more than 35 years of experience as a New York State Licensed Physical Therapist. She is certified in the specialized McKenzie Spine and Schroth Scoliosis methods and is a skilled, licensed massage therapist. Cindi became a BSPTS C1 certified Schroth Scoliosis Therapist in 2014 and a BSPTS C2 certified Schroth Scoliosis Therapist in 2016.
Cindi has distinguished herself through her coordination and direction of the Pregnancy and Back Pain Program, with numerous published articles, TV exposure and lectures to both physical therapists and the public. The pregnancy program has been featured on CBS News and Cablevision's "Extra Help" Channel, as well as in Baby Magazine, Glamour Magazine, American Baby Magazine, Newsday, New York Daily News, Spotlight Magazine, L.I. Lifestyle Magazine and various, local papers.
Cindi's reputation as a professional and compassionate expert in her field, and as an active community member, has led to two professionally equipped and staffed locations. Physical Therapy & Beyond offers patients on the North Shore and East End of Long Island comprehensive programs designed to treat orthopedic, sports-related, women's and men's health, geriatric and pre / post pregnancy conditions.
The main priority for Cindi and her Staff at Physical Therapy & Beyond is to ensure a patient's comfort, well being and recovery, having helped thousands resume normal, active lives.
Professional Development – downloadable PDF
Credentials
Re-Certified as a Clinical Specialist in Orthopaedic Physical Therapy from The American Board of Physical Therapy Specialties (ABPTS) in 2019
Advanced SEAS Certified (Scientific Exercise Approach to Scoliosis) in 2018
SEAS Certified (Scientific Exercise Approach to Scoliosis) in 2017
Advanced C2 Certified Schroth Scoliosis Therapist in Barcelona Method in 2016
Certified C1 Schroth Scoliosis Therapist in Barcelona Method in 2014
Associates Degree in Massage Therapy (LMT) from New York College of Health Professionals in 2004
Opened private practice in Hauppauge, LI, NY, specializing in orthopedic physical therapy in January 2000
Became an IWA-Certified Weight Trainer in 2000 (IWA: International Weightlifting Association)
Certification in Mechanical Diagnosis & Treatment (MDT) from McKenzie Institute in 2000
Orthopaedic Certified Specialist (OCS) from American Therapy Association in 1998 & 2008
Clinical Coordinator and Director of Pregnancy and Back Pain Programs at the Spine & Rehabilitation Institute in 1995-1999
MBA from Dowling College in 1992
Clinical Coordinator of Sports Medicine Resource in 1990-1995
Physical Therapist at Sports Medicine Resource in 1987-1995
Bachelor of Science in Physical Therapy from Boston University in 1987